Cholesterol: Absorption, Function and Metabolism
Authors
Vučić, Vesna M.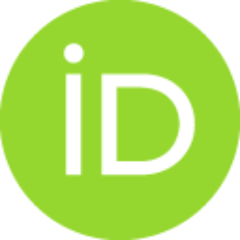 Cvetković, Z.
Book part (Published version)

Abstract
Cholesterol is a vital component of animal plasma membranes and of the other cellular organelles. It regulates membrane integrity, fluidity, and permeability. Furthermore, cholesterol is a precursor for steroid hormones, bile acids, and vitamin D. Several classes of lipoproteins are involved in the transport of cholesterol between the liver and the peripheral tissues. Concentration of plasma cholesterol depends not only on endogenous biosynthesis but also on dietary intake. In spite of its vital function, high levels of blood cholesterol have been well-established risk factors for cardiovascular disease. To prevent atherosclerosis and development of cardiovascular disease, many medications are available nowadays to control levels of blood cholesterol.
Keywords:
Absorption / Atherosclerosis / Biosynthesis / Cholesterol / Cholesterol transport / Chylomicrons / HDL cholesterol / LDL cholesterol / LDL receptor / Lipoproteins / Statins
Source:
Encyclopedia of Food & Health, 2015, 47-52
Related items
Showing items related by title, author, creator and subject.
Budeč, Mirela; Pjević, M.

(

Experimental & Clinical Endocrinology & Diabetes

,

1989

)

Nikolić, Milan; Ristić-Medić, Danijela K.; Stanić, Dragana; Poštić, Marija M.; Arsić, Aleksandra Č.; Niketić, Vesna

(Springer Heidelberg, Heidelberg,

2008

)

Medić, DR; Ristić, V; Tepšić, Vesna; Ranić, Marija M.; Ristić, G; Vrbaski, S; Estelecki, I

(Pergamon-Elsevier Science Ltd, Oxford,

2003

)