Transforming growth factor-beta regulation of urokinase type plasminogen system: Mutual interactions and potential combinatory implications in oncotherapies
Authors
Juan, F.
Krstić, Jelena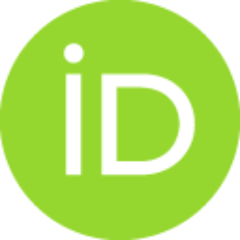 Book part (Published version)

Abstract
The urokinase type plasminogen activator (uPA) system comprises uPA, the uPA cell surface receptor (uPAR), plasminogen-plasmin and the uPA inhibitors PAI-1 and 2. This system is involved in the proteolytic degradation and turnover of the extracellular matrix, and regulates key cellular events by activating intracellular signal pathways, thus allowing cancer cells survival and enhancing cell malignance during tumor progression. uPA and its receptor are tightly transcriptionally regulated in normal development, but are deregulated in cancer, where their activity and expression are related to further development of cancer. Transforming growth factor beta (TGF-β) is a pleiotropic factor with different roles in health and disease. In cancer, TGF-β has a dual role in tumor progression, since it represses epithelial tumor development in early stages, whereas it stimulates tumor progression in advanced stages. During the advance of tumorigenesis, cancer cells acquire the capacity to migrate an
...
d invade surrounding tissues to finally metastasize different organs. TGF-β regulates uPA expression in cancer cells, while uPA, by plasminogen activation, may activate the secreted latent TGF-β, this way producing a pernicious cycle which contributes to the enhancement of tumor progression. Here we will analyze the mechanisms implicated in uPA/uPAR/PAI regulation from DNA to protein expression mainly focused on TGF-β, these mechanism involve transcriptional activation, epigenetic and regulation by miRNA machinery. The specific roles and the interplay between TGF-β and uPA system in cancer cells and their implication in carcinogenesis will be described. Finally we will describe the potential clinical applications of a combinatory targeting of uPA system and TGF-β for cancer treatment. Inhibiting the loop amplification operated between TGF-β and uPA system may limit tumor progression and metastasis as well as impaired proliferation and survival of tumor cells.
Keywords:
Cancer / epigenetic, microRNA / Signaling, Epithelial to mesenchymal transition / TGF-β / therapies / Transforming growth factor-beta / uPA / uPAR / urokinase type plasminogen activator / urokinase type p
Source:
Plasminogen Activator: Genetic Factors, Functions & Clinical Applications, 2014, 139-208