Adult stem cells and tissue engineering
Adultne matične ćelije i ex vivo razvoj tkiva
Authors
Bugarski, Diana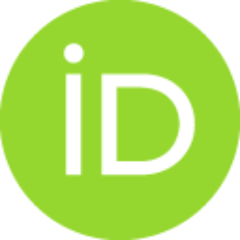 Article (Published version)

Abstract
Recent advances in adult stem cell technologies and basic biology have accelerated therapeutic opportunities aimed at eventual clinical applications. Based on the recent observations suggesting that multipotential adult stem cells are capable of producing a whole spectrum of cell types and the relative ease of their isolation, adult stem cells became an attractive alternative to human embryonic stem cells in cell and gene therapy and regenerative medicine. Integrated use of isolated cells, biomaterial scaffolds and bioreactors enables the best biophysical regulation of ex vivo cell differentiation and tissue assembly and is believed to be the optimal approach for obtaining functional engineered tissues. Challenges related to the cellular component of an engineered tissue include cell sourcing, expansion, differentiation, as well as regulatory and production issues, such as sterility, safety, storage, shipping, quality control and scale-up and the use of multipotent adult stem cells rep
...
resents a feasible approach to address many of these issues. Other important considerations associated with developing a successful tissue-engineered graft include biomaterial composition and configuration, and bioreactor design. The biomaterial support has to be biocompatible and/or biodegradable with appropriate mechanical properties and structure to deliver cells and guide tissue growth and differentiation. Bioreactor cultivation is aimed to provide controlled conditions, efficient transport of biochemical regulatory signals and mechanical stimuli to the growing tissues. Our investigations in this field comprised isolation, immobilization and cultivation procedures of murine mesenhimal stem cells/bone marrow stromal cells with the aim to develop the bioreactor system culture systems for either chondrogenic or hematopoiesis-supportive tissue progression.
Multipotentnost adultnih, tkivno-specifičnih matičnih ćelija, i njihovo svojstvo plastičnosti, odnosno karakteristika da uz odgovarajuću stimulaciju mogu da diferentuju i u ćelije karakteristične za druga, različita tkiva, kao i lakoća sa kojom se mogu prikupiti, jednostavnost procedura kultivacije i ex vivo ekspanzije ovih ćelija podstakla su intenzivna istraživanja usmerena ka njihovoj potencijalnoj primeni u ćelijskoj i genskoj terapiji, regenerativnoj medicini i inženjeringu tkiva. Kako potrebe za zamenom obolelih tkiva i organa danas u svetu daleko prevazilaze raspoložive mogućnosti i sve više rastu, ex vivo kultivacija funkcionalnih tkiva za potencijalnu kliničku primenu podstakla je razvoj jedne od najatraktivnijih grana istraživanja - bioinženjerstvo tkiva. Ova interdisciplinarna oblast, kombinovanjem fundamentalnih znanja i principa biologije, fizike, hernije i medicine, i njihovim prevođenjem u praktične i efektivne materijale, sprave, sisteme i kliničke strategije, ima za ci
...
lj formiranje novih tkiva i organa, koji po sastavu, morfologiji i strukturi treba da odgovaraju prirodnom tkivu, da se integriše u okolno tkivo i da ostvare normalnu funkciju po implantaciji. Po opštoj definiciji inženjerstvo tkiva predstavlja pristupe i procese u kojima se kombinuju ćelije, biomaterijali i bioreaktori. Ćelije koje u odgovoru na regulatorne signale omogućavaju sam proces formiranja tkiva, moraju da zadovolje različite kriterijume. od mogućnosti da se izoluju, okarakterišu, umnože i genetski modifikuju, do zakonske i proizvodne regulative koja uređuje njihovu upotrebu. Korišćenje multipotentnih adultnih matičnih ćelija obezbeđuje izvodljive pristupe gotovo svim postavljenim zahtevima. Biomaterijali u vidu nosača služe kao strukturne, mehaničke i logističke potpore za vezivanje ćelija i razvoj tkiva, dok bioreaktori obezbeđuju uslove sredine i biohemijske i fizičke regulatorne signale koji indukuju, povećavaju i podržavaju razvoj funkcionalnih tkiva. Naša istraživanja u oblasti bioinženjeringa tkiva odvijaju se kroz zajednički projekat i saradnju istraživača sa Katedre za hemijsko inženjerstvo, TMF, i saradnika Laboratorije za eksperimentalnu hematologiju. Instituta za medicinska istraživanja. Istraživanja obuhvataju implementaciju metoda izolacije, karakterizacije i imobilizacije stromalnih ćelija kostne srži miša u model bioreaktorske sisteme sa ciljem dobijanja/ekspanzije tkiva hrskavice ili tkiva hematopoetske induktivne mikrosredine.
Keywords:
adult stem cells / stem cell therapy / tissue engineering / multipotentne adultne matične ćelije / ćelijska terapija / bioinženjerstvo tkiva
Source:
Bilten za hematologiju, 2007, 35, 4, 258-267
Publisher:
Društvo hematologa Srbije, Beograd