Signaling pathways and hematopoietic stem cells in hematologic malignancies
Signalni putevi i matične ćelije hematopoeze u hematološkim malignitetima
Authors
Bugarski, Diana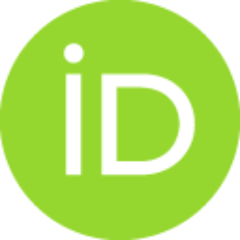 Abstract
Hematopoietic growth factors and cytokines regulate various hematopoietic cell functions, including cell survival, proliferation and differentiation, through the activation of a complex series of intracellular signaling pathways. Orderly function of these pathways leads to the generation of appropriate development of hematopoietic cells, while their aberrant activation results in neoplastic transformation, impaired apoptosis or uncontrolled proliferation. Perturbations of signaling pathways, such as constitutive or unregulated activity through mutation or over expression of the molecules within various signal transduction pathways, are common pathologic feature in many acute and chronic leukemias. The success of the therapeutic strategy targeting constitutive protein tyrosine kinase in patients with chronic myelogenous leukemia represented a milestone in targeted cancer therapy. Thus, many components within the signaling pathways associated with the cell growth and development are now
...
recognized as potential new targets for therapeutic interventions and a number of agents, agonists and antagonists for signal transduction pathways are developed and currently evaluated in preclinical or clinical studies. .
Savremena istraživanja jasno ukazuju na veoma važnu ulogu složene i interaktivne mreže signalnih puteva i signalnih komponenti u regulaciji procesa hematopoeze, koja određuje i koordinira brojne ćelijske funkcije inicirane različitim hematopoetskim regulatorima. Mnogobrojne studije su pokazale da je za normalno stvaranje različitih zrelih ćelija krvi neophodno i pravilno funkcionisanje brojnih intraćelijskih signalnih puteva, a da su poremećaji i odstupanja u signalnim putevima često patološke karakteristike i/ili uzroci mnogih hematoloških bolesti. Kod različitih hematoloških maligniteta osnovna karakteristika gotovo svih dosada utvrđenih poremećaje u prenosu signala je konstitutivna aktivacija signalnih molekula. Smatra se da centralno mesto u patofiziologiji malignih klonova imaju mutacije koje nastaju zbog konformacionih promena i rezultiraju u konstitutivnoj autofosforilaciji signalnih molekula, kao i prekomerna ekspresija molekula koja je posledica duplikacije gena. Napredak u ce
...
lularnoj biologiji koji je doneo nova saznanja o procesu maligne transformacije, jasniju klasifikacija bolesti u odnosu na molekularne markere, kao i bolju karakterizaciju molekula potencijalnih meta ciljane terapije intenzivirao je istraživanja usmerena ka modulacija puteva signalne transdukcije kao vidu ciljane terapije tumora. Uspešnost ovog vida terapije kod pacijenata sa hroničnom mijeloidnom leukemijom, doprineo je razvoju velikog broja supstanci, agonista i antagonista signalnih puteva koji se potencijalno mogu primeniti u lečenju malignih bolesti. .
Keywords:
progenitor cells / signal transduction / hematologic malignancies / matične ćelije hematopoeze / transdukcija signala / hematološki maligniteti
Source:
Bilten za hematologiju, 2006, 34, 1-2, 19-23
Publisher:
Društvo hematologa Srbije, Beograd