Similar fatty acid status of plasma lipids in postmenopausal women newly diagnosed with breast cancer and those receiving aromatase inhibitor therapy
Sličan masnokiselinski status kod žena sa novodijagnostikovanim karcinomom dojke i onih koje su na terapiji inhibitorima aromataze
Authors
Krstić, Predrag
Vučić, Vesna M.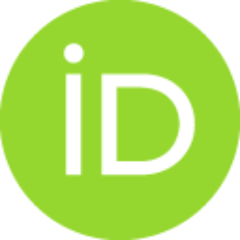 Paunović, Marija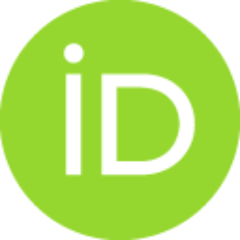 Petrović, Snjezana
Nedović, Nikola
Kostić, Sanja
Arsić, Aleksandra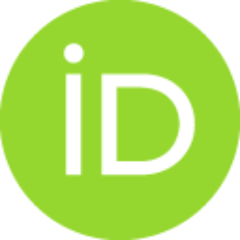 Article (Published version)

Abstract
Background/Aim. Dysregulation of fatty acid (FA) me-tabolism is recognized as a component of malignant trans-formation in many cancers, including breast cancer (BC), and is often related to disease progression and prognosis. Adjuvant endocrine BC therapy using aromatase inhibitors may also influence FA metabolism. Thus, the aim of our study was to compare plasma total lipids FA status in new-ly diagnosed postmenopausal patients with BC and in postmenopausal women with BC receiving aromatase in-hibitors at least 2 years after completing chemotherapy with healthy women. Methods. The study included 17 newly diagnosed postmenopausal BC patients (ND group) and 21 postmenopausal women with BC receiving aroma-tase inhibitor therapy 2 years after ending chemotherapy (AI group), while a total of 15 apparently healthy women without a family history of BC, comparable in age and body mass index, served as a control group. Results. In both patient groups, we found significantly lower levels of vacc
...
enic acid (18:1n-7), alpha-linolenic acid (18:3n-3), gamma-linolenic acid (GLA, 18:3n-6), and docosapentae-noic acid (22:5n-3), and a significantly higher level of di-homo-gamma-linolenic (20:3n-6), when compared with the control group. On the other hand, a significantly lower level of stearic acid (18:0) was observed only in AI pa-tients, while the level of linoleic acid (18:2n-6) was signifi-cantly higher in ND women than in the control group. Reduced estimated activities of D6 and D5 desaturases were found in both patient groups than in the control group. Conclusion. Our results indicate that FA profiles of plasma lipids of the newly diagnosed, untreated BC pa-tients are very similar to those of cured BC patients who underwent all sessions of chemotherapy and received aromatase inhibitors for at least two years. Additionally, according to our results, their FA profiles markedly differ from those of healthy women. Therefore, supplementation with omega-3 FA and GLA could have beneficial effects in these patients, and further studies should address the potential clinical benefits of the supplementation.
Uvod/Cilj. Promene u metabolizmu masnih kiselina prepoznate su kao komponenta maligne transformacije u mnogim različitim vrstama kancera, uključujući i karcinom dojke (KD), a često su povezane sa progresijom i prognozom bolesti. Adjuvantna endokrina terapija KD, korišćenjem inhibitora aromataze, takođe može uticati na metabolizam masnih kiselina (MK). Zbog toga je cilj ovog rada bio da se uporede MK profili iz ukupnih lipida plazme kod žena u menopauzi, a kojima je dijagnostikovan KD, i onih sa KD koje su na terapiji inhibitorima aromataze najmanje dve godine, sa MK profilima kontrolne grupe. Metode. U studiju je bilo uključeno 17 žena sa novodijag- nostikovanim KD (ND grupi) i 21 žena sa KD koje su na terapiji inhibitorima aromataze (AI grupi). Kontrolnu grupu je činilo 15 uslovno zdravih žena u menopauzi koje nisu imale porodičnu anamnezu za KD i koje su po godinama i indeksu telesne mase poređene sa bolesnicama. Rezultati. Procenat vakcenske (18:1n-7), alfa-linolenske (18:3n-3), ga-
...
ma-linolenske (18:3n-6) i dokozapentaenske (22:5n-3) kis- eline bio je značajno niži, dok je procenat dihomo-gama- linolenske kiseline (20:3n-6) bio značajno viši, kod obe grupe bolesnica u odnosu na kontrolnu grupu. Sa druge strane, niži nivo stearinske kiseline (18:0) pronašli smo u samo AI grupi, dok je visok nivo linolne kiseline (18:2n-6) utvrđen samo u ND grupi u odnosu na kontrolu. Smanjena procenjena ak- tivnost D6 i D5 desaturaze nađena je kod obe grupe bolesni- ca u odnosu na kontrolnu grupu. Zaključak. Naši rezultati su pokazali veoma sličan MK profil kod žena sa tek dijagnos- tikovanim KD i onih koje su na terapiji inhibitorima aroma- taze najkraće dve godine, ali i da se njihovi MK profili u ve- likoj meri razlikuju od MK profila kontrolne grupe. Zbog to- ga, suplementacija n-3 masnim kiselinama i gama linolenskom kiselinom može biti korisna za ove bolesnice, i buduće studije bi mogle ispitivati potencijalnu korist ovih suplemenata.
Keywords:
aromatase inhibitors / antineoplastic agents / breast neoplasms / fatty acids / postmenopause / women / aromataza / inhibitori / antineoplastici / dojka / neoplazme / masne kiseline / postmenopauza / žene
Source:
Vojnosanitetski pregled, 2021, 78, 11, 1140-1145
Publisher:
Vojnomedicinska akademija, Institut za naučne informacije
Funding / projects: