A prospective, randomized, double-blind, placebo-controlled trial of polyphenols on the outcomes of inflammatory factors and oxidative stress in patients with type 2 diabetes mellitus
Authors
Grabež, Milkica
Škrbić, Ranko
Stojiljković, Miloš P.
Vučić, Vesna M.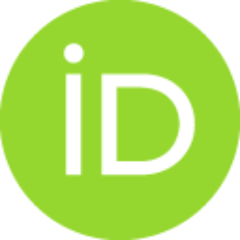 Grujić, Vesna Rudić
Jakovljević, Vladimir
Đurić, Dragan M.
Suručić, Relja
Šavikin, Katarina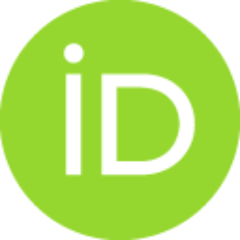 Bigović, Dubravka
Vasiljević, Nađa
Article (Published version)

Abstract
Type 2 diabetes mellitus (T2DM) is commonly associated with hyperglycemia, dyslipidemia, oxidative stress and inflammation which are well known cardiovascular risk factors. Pomegranate peel polyphenols have a proven hypolipemic, antioxidant and anti-inflammatory activity. However, there is a lack of clinical studies that would confirm its antioxidant and anti-inflammatory effects in diabetic patients. The potential of pomegranate peel extract (PoPEx) to counteract inflammation and oxidative stress in T2DM patients was investigated. For this purpose, a randomized, double-blind placebo-controlled study involving adult T2DM patients treated with PoPEx or placebo for eight-weeks was conducted. Methods: Patients were randomly divided into two groups: the first group (n = 30) received capsules containing PoPEx 250 mg twice daily, while the placebo group (n = 30) received placebo capsules twice daily. Plasma concentration of inflammatory factors (interleukin 6 (IL-6), tumor necrosis factor α
...
(TNF-α) and high sensitivity C reactive protein (hsCRP)), oxidative stress biomarkers (thiobarbituric acid reactive substances (TBARS), nitrites (NO2−), superoxide anion radical (O2−), hydrogen peroxide (H2O2), total antioxidant capacity (TAC)), homocysteine and lipid profile were analyzed. Results: The PoPEx treatment showed a significant reduction of inflammatory factors (IL-6, TNF-α, hsCRP), oxidative stress biomarkers (TBARS, NO2−, O2−) and homocysteine, while the TAC was increased. Moreover, a significant improvement in lipid profile was observed in the PoPEx group. Additional analysis showed a significant inverse correlation between the decrements of all measured inflammatory markers and TAC in the PoPEx group. Conclusions: The study demonstrated that eight-week-long PoPEx administration had favorable effects on inflammatory status and oxidative stress biomarkers in diabetic patients.
Keywords:
pomegranate peel extract / polyphenols / oxidative stress / inflammation / lipid profile / diabetes mellitus
Source:
Reviews in Cardiovascular Medicine, 2022, 23, 2, 57-
Funding / projects:
Ministry for Scientific-Technological Development, Higher Education and Information Society (No 19/6-020/961-81/18) Government of the Republic of Srpska