Effects of short-term magnesium supplementation on ionized, total magnesium and other relevant electrolytes levels
Authors
Ivanović, Nevena Đ.
Radosavljević, Branimir
Zeković, Milica T.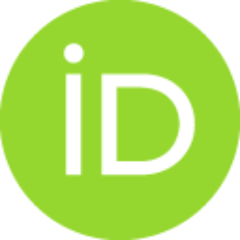 Korčok, Davor Jovan
Ignjatović, Svetlana
Đorđević, Brižita
Milinković, Neda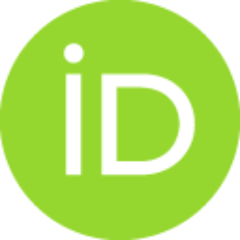 Article (Published version)

Abstract
This study aimed to investigate the short-term effects of three magnesium (Mg) dietary supplements containing mineral immediately available for absorption on Mg biochemical status indices (ionized and total Mg), as well as their effects on electrolytes levels in healthy female young adults (n = 61). After a 10-days intervention period supplementation with powder/granulate containing Mg oxide led to an increase in both ionized Mg concentration and % in total Mg in comparison with the baseline. Supplementation with Mg citrate was associated with the significant increase in % of ionized fraction and decrease in serum total Mg concentration. By contrast, among participants consuming Mg carbonate in the form of effervescent tablets ionized Mg concentration and % in total Mg decreased, without detectable changes in serum total Mg. In conclusion, after the short-term supplementation period, Mg oxide demonstrated superior bioavailability compared to the other examined Mg supplements without af
...
fecting other minerals' levels.
Keywords:
Magnesium / Ionized magnesium / Supplements / Mineral status / Pharmaceutical dosage / Magnesium oxide / Magnesium citrate / Magnesium carbonate
Source:
BioMetals, 2022, 35, 2, 267-283
Related items
Showing items related by title, author, creator and subject.
Milinković, Neda; Zeković, Milica; Dodevska, Margarita; Đorđević, Brižita; Radosavljević, Branimir; Ignjatović, Svetlana; Ivanović, Nevena

(

Journal of Medical Biochemistry

,

2022

)

Vidović, Nevena Đ.; Faid, Fathia; Pantović, Ana; Nikolić, Marina; Debeljak-Martačić, Jasmina; Zeković, Milica T.; Milešević, Jelena P.; Drah, Mustafa Mohamed; Zec, Manja M.

(Taylor & Francis Ltd, Abingdon,

2019

)

Mihailović-Stanojević, Nevena; Savikin, Katarina; Živković, Jelena; Zdunić, Gordana; Miloradović, Zoran; Ivanov, Milan; Karanović, Danijela; Vajić, Una-Jovana; Jovović, Đurđica; Grujić-Milanović, Jelica

(Elsevier Science Bv, Amsterdam,

2016

)