Signaling pathways implicated in hematopoietic progenitor cell proliferation
Mehanizmi prenosa signala u toku stimulacije matičnih ćelija hematopoeze
Authors
Bugarski, Diana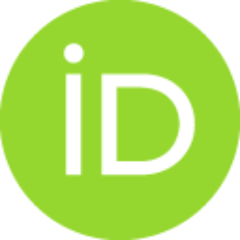 Petakov, Marijana
Vlaški, Marija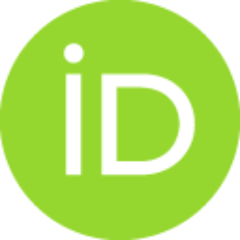 Krstić, Aleksandra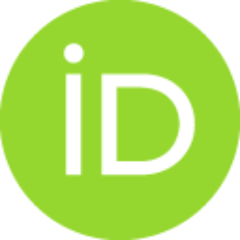 Čokić, Vladan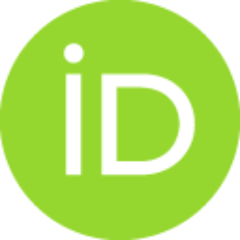 Jovčić, Gordana
Stojanović, Nevenka
Milenković, Pavle B.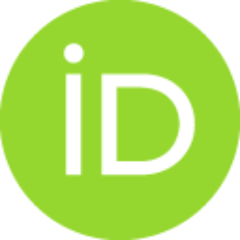 Article (Published version)

Abstract
Different biological functions of hematopoietic cells are regulated by signals cells receive from their environment that may come from interactions with other cells or from soluble growth factors and cytokines. Although the effects of hematopoietic regulators are well described, the exact intracellular signaling cascades leading to various cellular responses are not fully elucidated. All hematopoietic growth factors and cytokines seem able to activate all the major signal transduction pathways simultaneously, and it appears that the same network of signaling proteins may coordinate numerous cellular functions. However, the differences that lead to the unique biological events of the particular cytokine, as well as the differences that determine lineage-specific blood cell differentiation are only gradually being uncovered. With the help of specific inhibitors of known signal transduction pathways, we have examined the contribution of particular signaling molecules of Jak/Stat, MAP kina
...
se and PI-3 kinase pathways, as well as the activation of nuclear factor kappaB (NFkB) transcription factor on the proliferation and differentiation of murine bone marrow granulocyte-macrophage (CFU- GM) and erythroid (BFU-E and CFU-E) progenitors. Preliminary results demonstrated that the effects of the inhibitors on the hematopoietic colony formation were lineage-dependent, as well as dependent on erythroid progenitors' stage of differentiation. The obtained differences suggest that different signal transduction intermediates regulate erythroid and myeloid progenitor cell proliferation and differentiation. Differences in the susceptibility of the progenitor cells to the inhibitors used were also observed. The data is consistent with other evidences indicating that different threshold levels are one of the mechanisms by which the signaling specificity may be achieved.
Mnogobrojne funkcije hematopoetskih ćelija u toku procesa hematopoeze, regulisane su brojnim signalima koje ćelije primaju iz svoje okoline i to kako od drugih ćelija tako i od brojnih regulatornih molekula. Iako su biološki efekti regulatora hematopoeze uglavnom dobro opisani, putevi prenošenja signala unutar ćelija na koje deluju nisu još uvek u potpunosti razjašnjeni. Savremena istraživanja ukazuju da gotovo svi poznati hematopoetski regulatori mogu da aktiviraju gotovo sve bitne puteve prenošenja signala unutar ćelija, što sve upućuje da ista mreža signalnih komponenti može da koordinira brojne ćelijske funkcije. Međutim, razlike u transdukciji signala koje dovode do jedinstvenog biološkog dejstva svakog citokina, kao i razlike u prenosu signala kojom se određuje lozno-zavisna diferencijacija krvnih ćelija nisu još poznati. Naša istraživanja započela su određivanjem učešća pojedinih komponenti JAK/STAT puta signalizacije, MAP kinazne kaskade i PI-3 kinaznog puta, kao i aktivacije t
...
ranskripcionog faktora NFKB, u proliferaciji i diferentovanju opredeljenih matičnih ćelija granulocitno-monocitne (CFU-GM) i eritrocitne (BFU- E i CFU-E) loze kostne srži normalnih miševa. Početni rezultati ovih ispitivanja su ukazali na postojanje kako lozno-zavisnih razlika u odgovoru matičnih ćelija hematopoeze na pojedine inhibitore, tako i na zavisnost odgovora od stepena zrelosti matičnih ćelija u okviru iste loze. Dobijene razlike upućuju da su različiti učesnici signalnih puteva uključeni u regulaciju proliferacije i diferencijacije eritrocitnih i granulocitno-monocitnih progenitora. Ovo je jedan od mogućih načina kojim se možda omogućava selektivna ekspanzija ćelija određenih krvnih loza u zavisnosti od potreba organizma. Takođe, uočene su i razlike u pragu osetljivosti različitih kategorija opredeljenih matičnih ćelija hematopoeze na ispitivane inhibitore signalnih puteva, što ide u prilog podacima da su različiti pragovi osetljivosti jedan od mogućih mehanizama kojim se najverovatnije ostvaruje specifičnost delovanja signalnih puteva.
Keywords:
hematopoietic progenitor cells / JAK/STAT pathway / MAP kinase pathway / PI-3 kinase pathway / matične ćelije hematopoeze / JAK/STAT put / MAP kinaze / PI-3 kinazni put
Source:
Bilten za hematologiju, 2004, 32, 3, 156-159
Publisher:
Društvo hematologa Srbije, Beograd